Graphic Recording Services
Graphic Recording of events including:
Meetings; team meetings, away days, seminars
Engagement events/Consultation Events; to share information and gather views of delegates
Group Discussions; to explore wicked problems that present a challenge to the organisation/team/service. Where more of the same is not the solution.
Conferences
Workshops
Panel discussions
This service will provide a visual minute of the event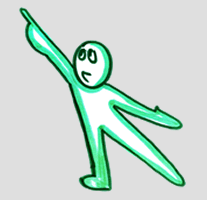 Graphic Facilitation
Events/sessions/conversations that can be supported through the use of visual imagery. This service will facilitate the group to move through a process that will support their thinking it may be a visioning event, process mapping, and service design.
In this situation the graphic facilitator will interact directly with the group, seeking to capture the collective thought process and ultimately represent the journey that the group has been on.
New Possibilities is also able to offer a process and graphic facilitation service. This service provides 2 consultants. One to facilitate the group process (Process Facilitator) and one to capture the discussion in a visual synthesis of the of the groups conversation (Graphic Facilitator).
Studio Work
Are you wanting to capture an event that has already taken place? Or maybe you have some information that you would like to present in a more accessible way. This could be your strategy or vision, it maybe that you'd like your company values represented in a visually engaging way. Given the content we can produce a visual summary or picture that captures those messages, tells the story and gives you something that will enable you to open up a conversation that will make a difference.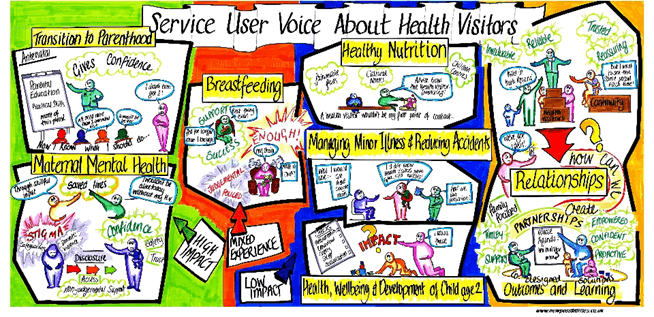 Animated Films
It is widely accepted that having a visual way to communicate a concept or message will help your audience remember the narrative that you have to tell them. New Possibilities works with a Partner Film Company to help you do just that. Working from a script that is provided by you we can transform your communication into a short film that uses hand drawn animation that will accompany the narrative.
Training
New Possibilities is able to offer in house graphic facilitation/recording training courses to equip people with the skills and knowledge that they need to use visual communication techniques in their presentations, on Flipcharts and to engage with stakeholders. Please contact us for more information.